The latest in a long line of clashes of the oil reserves in Iraqi Kurdistan, the Iraqi central government is warning neighboring Turkey today against continuing on with a negotiated oil pact with the Kurdistan Regional Government (KRG), saying it could dramatically harm the trade relations between the two nations.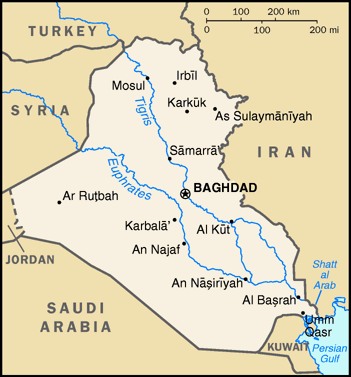 "Oil and gas are the property of all Iraqis and those exports and revenues must be managed by the federal government," insisted Ali al-Dabbagh, the spokesman for Prime Minister Nouri al-Maliki.
Turkey negotiated the deal with the KRG in May, bypassing Maliki's government at a time when Maliki's relationship with the Kurds was falling apart. Kurdistan halted all exports to Iraq the month prior, complaining the central government was not following through on any of their deals and hadn't paid them in nearly a year.
Questions about Kurdistan's ability to sell its own oil have been a major stressor in their relationship with the federal government. Since most of Iraq's government funding has come from oil sales, it is likely this will continue to be a major issue between the two governments. Since trade with Iraq is almost exclusively oil coming out of Kurdistan, the central government's options against Turkey are limited.