An attack which some Yemeni officials have blamed on al-Qaeda in the Arabian Peninsula (AQAP) tore through the police academy in the capital city of Sanaa today, killing at least 22 people and wounding a number of others.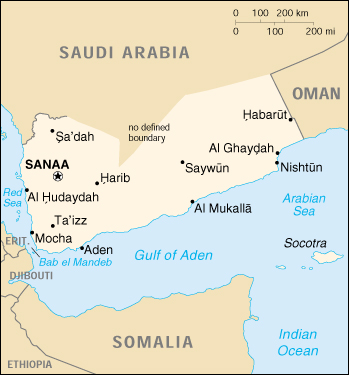 Police arrested a man that they say is the suicide bomber, which is hard to believe as much as they say he survived the attack in the first place. Others say they weren't sure of his guilt, and he may just have been a bystander who had been giving a ride to some of the cadets.
Yemen's inability to stop major attacks like this is grating on top officials, and reflecting that the Interior Ministry fired Brigadier General Rizg al-Jawfi, the head of Sanaa's investigation department, almost immediately after the attack, saying that he was being fired for "carelessness."
It is the second major attack against security forces in Sanaa in recent months, as a May attack by AQAP killed 112 soldiers during a parade. The group has promised to up attacks after the military offensive against Abyan Province.