Following yesterday's order by President Mohamed Mursi to recall to Egyptian parliament, they are expected to meet on Tuesday. It's going to be a major battle with enormous implications for the nation.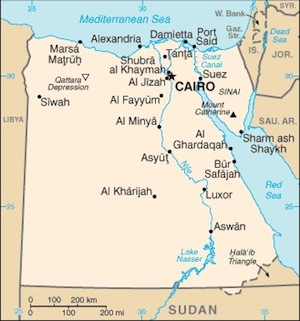 That's because the Egyptian High Court is reiterating its own ruling that the parliament must be disbanded, insisting its decision is final and binding. The military junta likewise defended its part in ousting parliament.
The junta went on to say that its additional rulings were "for the people," including its claim to be the sole legislative power in the nation, while blasting "malicious accusations" that it made a deal with Mursi to allow parliament to return.
The restoration of parliament would be a boost to Mursi, as his Freedom and Justice Party (FJP) is the largest plurality in the parliament and heads a grand coalition in it. This has led the nominally pro-democratic opposition blocs to blast Mursi's efforts to restore parliament as a power grab.