Rep. Mike Rogers (R – MI) and other Republican leaders are looking to push a resolution through the House that would declare the Haqqani Family a "grave danger" to the US forces operating in Afghanistan.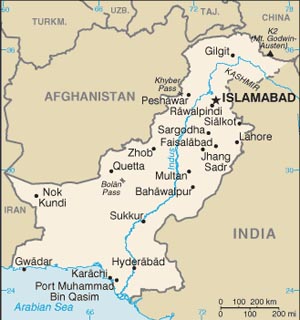 Rogers insisted that the Haqqanis are "responsible for killing hundreds of our troops, and their indiscriminate attacks have also murdered countless innocent Afghan men, women and children." The resolution would press the Obama Administration to declare the Haqqanis a "foreign terrorist organization."
The actual decision to add a group to the FTO list is up to the US State Department, but has become an increasingly political matter, with groups like the Iranian Mujahedin-e Khalq (MeK) openly lobbying and paying officials for public endorsements in an effort to get off the list.
The depth of the Haqqani Network's involvement in Afghanistan is a matter of no small speculation, as blaming the group for attacks (even when other groups claim credit) is often part of a broader US effort to pressure Pakistan to attack North Waziristan, where the group is based, instead of being based on actual evidence.