A wave of attacks in and around the capital city of Baghdad pointed out that the war in that nation is still very much going on, with or without the US occupation forces, leaving 38 people killed and over 140 others wounded.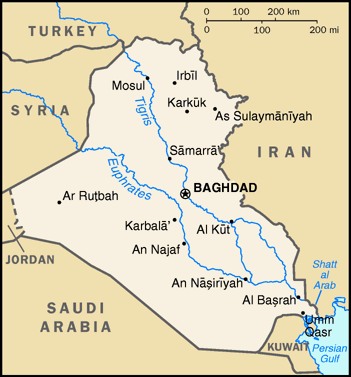 The largest attack came against a Shi'ite neighborhood in western Baghdad, where a taxi exploded, killing eight and wounding 26 others. The remainder of the attacks targeted Shi'ite neighborhoods as well as security forces.
Iraqi security spokesman Col Dhia al-Wakil downplayed the significance of the attacks, saying that the situation in Iraq is "generally stable" and that security forces have successfully stopped a number of other attempted bombings in recent weeks.
The bombings come amid a tense political situation as well as growing sectarian tensions across Iraq, with the Shi'ite government's centralizing drawing scorn from the nation's Sunni Arab minority.