Just two days after militants from the Tehreek-e Taliban Pakistan's Malakand Faction launched a raid from Kunar, Afghanistan into Lower Dir, killing 13 Pakistani soldiers, another major cross border attack was launched in the same area, targeting a border in nearby Upper Dir.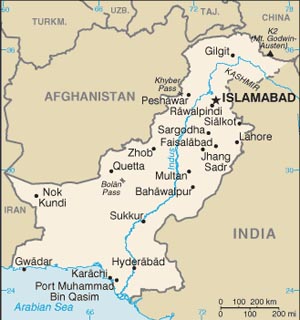 This time, the Pakistani military is reporting that they successfully fought off the attackers, killing eight and wounding several others before the bulk of the force retreated back into Afghanistan.
So far the TTP-M hasn't commented on this raid, nor claimed any credit for it, but given its proximity to the last attack it seems likely that it is the same faction responsible for the attack.
Pakistan has complained to NATO about their inability to control the safe havens used by the TTP, while the US has complained to Pakistan about the same problems in the Federally Administered Tribal Areas. Either way, cross-border attacks seem to be one of the biggest issues on either side of the border, and show no signs of ending.