The overnight count of Egypt's votes came to an end Monday morning with reports in the press that Dr. Mohammed Mursi had won a close, but substantial victory in the presidential election. His opponent, Air Marshall Ahmed Shafiq, is contesting that claim today, with his campaign saying he actually won.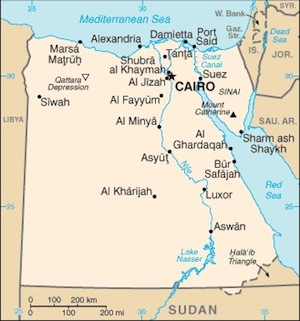 Shafiq spokesman Ahmed Sarhan slammed the Mursi campaign for "fake results" leaked to the media, saying that the count wasn't even half finished when he announced victory.
The preliminary counts released to the media, as reported by Egyptian papers, still show Mursi holding a lead of around 900,000 votes, but the official, final vote count isn't expected to be released until Thursday.
Dr. Mursi's Freedom and Justice Party (FJP) won a substantial plurality in parliament, though the military junta has since dissolved parliament entirely and claimed lawmaking powers for itself. The FJP might not even exist soon, as a new lawsuit is pressing one of the junta-dominated court to ban them, and the Muslim Brotherhood which is their umbrella organization, for being "religious-based" parties.