The commander of the NATO occupation of Afghanistan, Gen. John Allen, has done a complete 180 on the alliance's official stance on Wednesday's pre-dawn air strike against the Logar Province, which killed 18 civilians including nine children.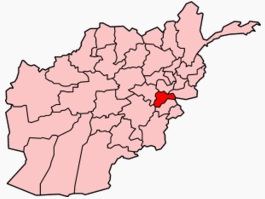 NATO initially claimed that everyone killed, including apparently the young children, were known militants, though it did promise an eventual "follow-on assessment" to confirm that claim.
Now Gen. Allen is apologizing for the air strike, though not "claiming responsibility" for the deaths, saying that while the investigation will continue "our weapons killed these people." Apparently the alliance still hopes to find some way to blame the Taliban.
Anger over the civilian deaths forced Afghan President Hamid Karzai to cut short his state visit to China, rushing back to Afghanistan to condemn the killings and press NATO once again to stop launching attacks against populated areas.