Villagers in Afghanistan's Logar Province are condemning an overnight air strike by NATO, saying that it killed 18 civilians, including a number of women and children. The strike, leveled several homes in the area, and locals say none of those inside survived.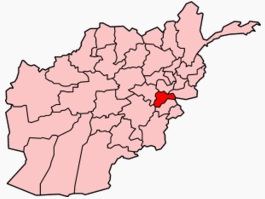 Afghan officials confirmed the attack, saying that it had killed seven "insurgents" in one house but also killed a large number of civilians in the surrounding area. They confirmed that many of the dead were women and children as well.
NATO rejected the claim, saying that everyone who had been slain in the attack was a known "militant." They did not address the women and children who were killed, saying that they would conduct a "follow-on assessment."
If confirmed this would be one of the deadliest single NATO attacks in months, and a major blow to claims that the occupation forces have gotten better at limiting civilian casualties. It will likely also harm relations with the Afghan government, which has repeatedly demanded an end to strikes in populated areas.