With Ethiopia once again claiming major gains in their military offensive, analysts familiar with the situation are speculating that al-Shabaab is "on its last legs" and that a military victory could be imminent.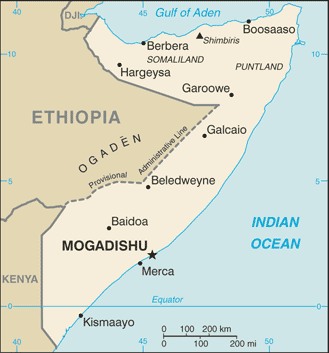 According to unnamed officials familiar with the situation on the ground, the AU and Ethiopian offensives have effectively cut off supply lines for the militant faction, and that "the clock is ticking" on them.
Ethiopia's military last declared "victory" over al-Shabaab in late 2008 under roughly the same circumstances, using the claim as a pretext to withdraw from the nation. Al-Shabaab, whose popular support comes almost entirely from fighting Ethiopian and other foreign invasions, shifted its focus to the AU and recovered pretty quickly.
These beliefs that major victories have either been gained or are close seem to misunderstand al-Shabaab as a movement, as the faction's support centers around its role as a defensive insurgency against foreign troops, where foreign offensives add to their support locally.