The new "Flame" surveillance virus that has been hitting computers across the Middle East appears to have come from Israel in an attempt to attack computers related to Iran's nuclear program.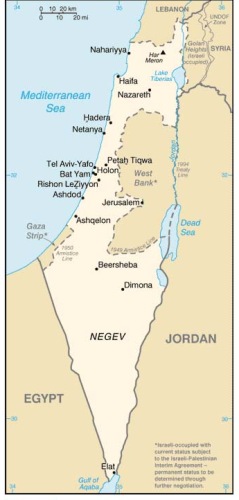 Russian-based Kaspersky Lab was the first to tap Israel as a likely source, and Vice PM Moshe Yaalon did nothing to deny it when asked, saying that Israel is "blessed as being a country rich with high-tech" and that Israel takes pride in the "opportunities" this has given them.
Though the outbreak appears to have hit Iran first, it very quickly spread across the region, with computers as far away as Saudi Arabia, Sudan and Egypt showing up infected, including those in the Israeli-occupied West Bank.
The virus appears initially targeted at data theft, and reportedly can even turn on a user's microphone so Israel can record conversations remotely. Experts say it has a remarkable level of complexity for a piece of malware.
It is not the first attempt at destructive software targeted at Iran, as the US and Israel unleashed the Stuxnet virus, damaging industrial equipment across Iran, in 2009-2010.
Such attacks can have unforeseen side effects, however, as a number of other hackers released altered versions, using the government designed worm as a template, and it continues to cause problems to this day. Given Flame's more advanced nature, it too is a likely candidate for copy-cats, and could cause havoc for years to come.