With US-Pakistan relations getting worse all the time, the unpopular drone program seems to be escalating, with the fourth major strike since Wednesday pounding a house in Hasso Khel, killing the seven people within.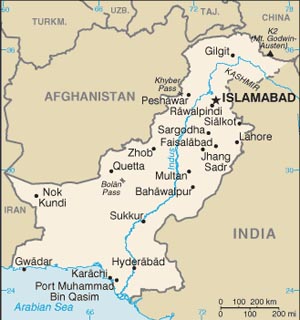 Pakistani officials say that the identities of the slain are entirely unknown, but seemed to shrug that off by saying that the house was in a neighborhood "known for harboring Uzbeks."
The overall death toll for the four attacks is at least 31. Four were killed yesterday in an attack on a bakery, with officials labeling all of those slain in the bakery as "militants" too. On Wednesday and Thursday two attacks killed 10 people each.
Pakistan's parliament has demanded an end to all US drone strikes, making this a condition for reopening the border to NATO supplies in occupied Afghanistan. The US says that it expects the border to open "soon," but has ruled out ending the strikes.
Last 5 posts by Jason Ditz