Though the negotiation side of IAEA chief Amano Yukiya's visit to Tehran was apparently upbeat, reports suggest that there were some uncomfortable moments related to the IAEA's tendency to leak supposedly confidential data.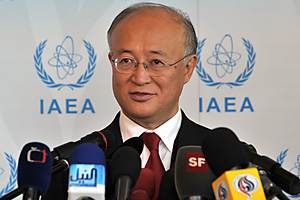 One report, from Israel's Channel 2, said Iran confronted Amano directly about the leaks and said they believed that the data from the leaks had been used by Israel to identify and assassinate top nuclear scientists in the nation.
Assassinations have been a major concern for Iran, which has complained to the United Nations on a number of occasions. So far, the UN has simply shrugged off the US and Israeli assassinations.
In public statements, Iranian nuclear negotiator Saeed Jalili praised the IAEA for the job it was doing, in particular crediting the agency for its rejection of US allegations against neighboring Iraq, leading up to the 2003 US invasion.