A massive blast tore through the Yemeni capital city of Sanaa today, but for once it wasn't the Yemeni military shelling protesters. This time, a Yemeni soldier filled his uniform with explosives and launched a suicide attack on an army battalion in the city, killing 112 and wounding some 300 others.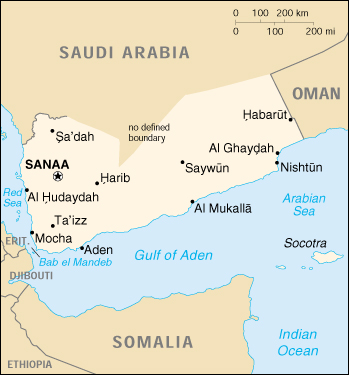 The blast overwhelmed area hospitals, and medical officials say that the wounded had to be taken to seven different hospitals. Every single casualty was a soldier, and they were practicing for a parade at the time. Defense Minister Mohammed Nasser Ahmed was present at the time, but apparently unharmed.
A spokesman for Ansar al-Sharia claimed credit for the attack, but Yemeni police say that it "bears the hallmark of al-Qaeda." The attack was the deadliest bombing in the capital since US-backed Maj. Gen. Abd-Rabbu Mansour Hadi took power earlier this year.
Yemeni officials mostly don't recognize a difference between Ansar al-Sharia and al-Qaeda, or indeed any rebel faction and al-Qaeda. The US is backing a Yemeni military offensive against Ansar al-Sharia in the Abyan Province currently, and the spokesman said the attack was retaliation for that, as well as a "message to the Americans."