The passage of the National Defense Authorization Act of 2013 today was no real surprise, but as with the notorious 2012 version, which cemented the threat of indefinite military detention without charges as a part of everyday American life, the devil is in the details, and its passage was preceded by a flurry of votes, some simply voice votes, on a series of other amendments.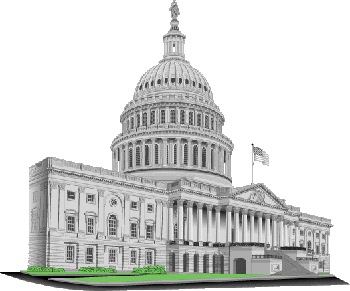 The Smith-Amash Amendment, which would have guaranteed an actual trial for people captured in the US, failed in a 238-182 vote. Instead, the House added an alternative, called the "Right to Habeas Corpus Act," which expressed an essentially non-binding sentiment that American citizens held without charges have a theoretical right to contest their detention.
Meanwhile H.R. 568 by Rep. Ileana Ros-Lehtinen (R – FL), which orders Iran to immediate suspend all civilian enrichment of uranium, end all its missile programs, and become a democracy, passed quickly, in what Rep. Dennis Kucinich (D – OH) warned was a virtual authorization of war.
A series of other amendments attempting to end expensive and unnecessary weapons programs all failed, including one attempting to end the F-35B Joint Strike Fighter Program and one seeking to defund the V-22 Osprey, which Rep. Mike Quigley (D – IL) termed "dangerous pork with wings." NASCAR, however, was defunded.
Meanwhile, Rep. Gerry Connolly (D – VA) pushed through an amendment which called for the US to keep the $2.5 billion it owes Pakistan for reimbursement of costs related to the US occupation of Afghanistan, saying that the funds could only be released if Leon Panetta certified that Pakistan was allowing all NATO supplies into Afghanistan. The vote passed 412-1.