The head of Syria's main opposition council offered to resign Thursday after other disgruntled members threatened to leave the group beset by infighting.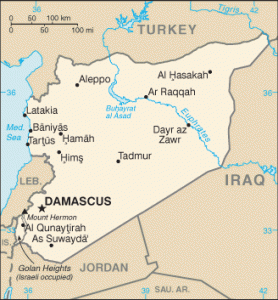 Burhan Ghalioun said he was ready to step down just days after he was re-elected to a third, three-month term as head of the Syrian National Council, reinforcing the opposition's attempt at a united front against the regime of President Bashar al-Assad.
"I announce my resignation as soon as a new candidate is picked, either by consensus or new elections," he said in a statement. "I will continue to work to serve the revolution from my position as a member of the council."
The front group's image of disunity and feuding has become notorious and remains one of the primary reasons the influx of foreign arms and aid has remained relatively minimal. Still the U.S., along with its European allies and the Gulf Arab states have been funneling such support to the disparate local fighting groups inside Syria.
Meanwhile, Iran and Russia continue to send money and arms to the Assad regime, creating a proxy war that is prolonged by outside intervention.