Reports from Israeli, Palestinian and Egyptian officials familiar with the deal say that the vast majority of Palestinian hunger strikers have signed off on an agreement to end the strike, after promising to end solitary confinement and allow family visits for detainees.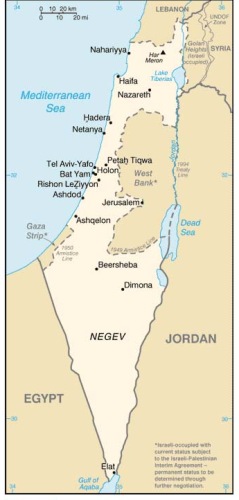 The mass hunger strike began with nearly 2,000 Palestinians refusing food on April 17. At the time Israeli officials insisted it would be short-lived, but a month later 1,500 were still on strike. The deal apparently ends virtually all of that, though again it hasn't been confirmed that the strikers are eating again.
And the deal won't end the hunger strike for six of the longest strikers, some of whom haven't eaten in 77 days. These strikers have been held without charges under "administrative detention," and are demanding to be charged with a crime or released.
Israeli officials have defended the practice of administrative detention, insisting that providing "evidence" of actual wrongdoing would be a serious threat to national security. Though hypothetically only six months in length, such detentions can be extended indefinitely in six month intervals, and many detainees have been held for years without ever knowing the nature of the charges against them.
Last 5 posts by Jason Ditz