Officials have been presenting Pakistan as the key to the war on Afghanistan for a decade now, but when the Chicago summit on the war opens in 10 days Pakistan may find itself unwelcome and uninvited.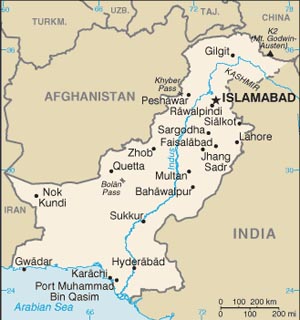 That was the implication of comments from NATO Secretary-General Anders Fogh Rasmussen, who insisted that other non-NATO nations could attend the summit as a reward for helping with "important transit arrangements to the benefit of our operation."
Rasmussen went on to slam Pakistan for blocking transport routes, which it did in November in retaliation for a US attack on two border outposts, while suggesting that attendance at the talks was predicated on Pakistan's cabinet rescinding the closure.
Pakistani Prime Minister Yousef Raza Gilani downplayed the row in an interview with Sky News today, insisting that Pakistan retains a good relationship with the US and that there are ongoing discussions related to the border closure. Pakistan's cabinet is expected to meet next week on the issue, but parliament is demanding any reopening of the crossing come with a promise that the US stop launching drone strikes against targets inside Pakistan.