For the second time this week an Afghan soldier has opened fire on US troops. This attack saw an Afghan Army member attacking US troops in Kunar Province, killing one and wounding two others.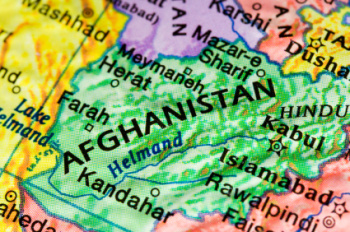 The attack is the 20th reported death of a NATO soldier as a result of an attack by uniformed Afghan soldiers. Some cases involved Taliban infiltrators, but many others were the results of arguments or discontent against occupation forces. The number of such incidents is unclear, however, as reports have shown that the Pentagon has under-reported the shootings.
Today's attacker was named Mamoud, according to Afghan provincial officials, and was originally from Marjah, in the Helmand Province. Interestingly enough, Marjah was the site of the shooting earlier this week. After shooting the soldiers, he escaped.
Marjah was the centerpiece of NATO's since-abandoned 2010 military strategy. The tiny farming community was occupied by massive numbers of US Marines, who were supposed to move on after quickly putting the town under control. Two and a half years later, the US Marines are still in the town, which sees regular battles.