The number of incidents in which US and NATO forces have been killed by Afghan troops continues to grow today, as an Afghan soldier in the Helmand Province shot and killed a US Marine and wounded another before being killed himself.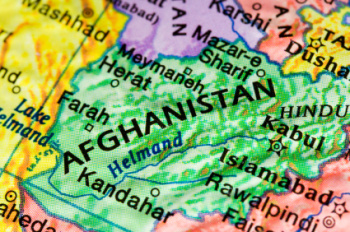 The exact cause of the attack was unclear, but reports say that the shooting followed a vocal argument between NATO forces in occupied Marjah and members of the Afghan soldier's patrol.
This is the 20th soldier killed in fighting between Afghan and NATO troops in 2012 alone, though the actual figure may well be higher, with reports last week revealing that the US military has underreported the overall number of attacks.
It is also the second such killing this year in the Marjah District. Marjah was initially captured in February 2010 as part of a "clear and hold" strategy by the US, with predictions that the city would be put under total control within a matter of days or weeks and the US Marines could move on to a new target. 27 months into the occupation of the city, the Marines are still there.