At least 24 people have been killed and scores of others wounded today when a suicide bomber attacked a marketplace in the town of Khar, the capital of the tiny Bajaur Agency of Pakistan's tribal regions.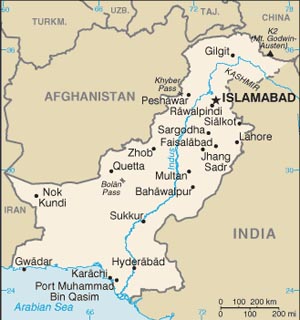 The attack was carried out by a teenage bomber, who attacked a security force that was in the market at the time. Six of the "Levies Forces" troops were killed in the attack and the rest of the victims appear to have been innocent bystanders.
The Bajaur Tehreek-e Taliban Pakistan (TTP) took credit for the attack, with spokesman Ahsanullah Ahsan saying it was "revenge" for recent military offensives in the area.
Bajaur has been the site of off-and-on fighting for years, with Taliban attacking from across the border in Afghanistan. It is the smallest of Pakistan's tribal areas, and at times large portions of the agency's population has been in refugee camps in nearby Peshawar.