Allan Poston, a UN expert on land mines, has confirmed today that a UN team has discovered unexploded cluster bomblets in northern Sri Lanka, not far from the location where a child was killed in a heretofore mysterious explosion last month.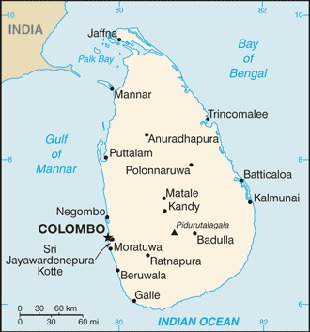 Cluster bombs are a type of weapon that scatters small bomblets across a broad region. Many of the bomblets remain unexploded, often for years, and continue to maim and kill civilians (often children) who stumble across the brightly colored objects.
Though Sri Lanka is one of only a handful of nations (including the US, Israel, Russia, India, China and Pakistan) that hasn't banned cluster bombs, the nation's government had repeatedly denied using them during the Civil War. The bomblet was found near one of the last cities held by the rebel Liberation Tigers of Tamil Elam (LTTE).
Even after the UN confirmation, Sri Lankan Army spokesman Ruwan Wanigasekera has dismissed the claims as a product of "international news agencies" and has insisted that no cluster bombs were ever used.