Iran's official news agency has reported that a deal may be in the works for Iran to agree to an additional protocol of the Nuclear Non-Proliferation Treaty (NPT) which would allow UN inspectors to make immediate, impromptu visits to Iran's nuclear sites.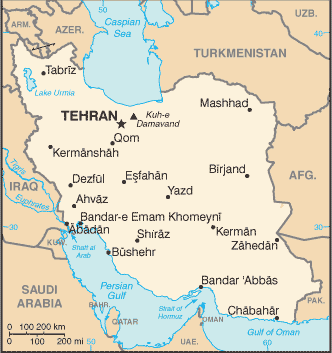 The official quoted, Iran's ambassador to Moscow, Reza Sajjadi, also said a deal might include Iran halting expansion of its nuclear program if the West halts further sanctions.
If true, these sound like deals few observers expected would materialize before the talks began. Iran was fully within its rights even as it caught harsh U.S. and Israeli criticism and even threats of war. Now, they seem to be yielding to the pressure even more.
The good news coming out of the nuclear talks between Iran and the P5+1 didn't stop Israeli officials from disparaging the diplomacy. At Israel's annual Independence Day ceremony on Thursday, Defense Minister Ehud Barak said that because Iran probably won't "heed international demands" regarding its nuclear program, "[n]ow is the moment for the entire international community to gear up to put a swift and decisive end to Iran's nuclear program."
Indeed, despite the predictable derogatory comments about the talks and threats of war from Barak and Israeli Prime Minister Benjamin Netanyahu, there is a considerable amount of optimism coming out of the negotiations that a settlement is in the works.
Barak's comments seem even more absurd just days after Israel's top military chief joined with the overwhelming consensus of the world and said publicly that Iran's leaders are rational actors and are not seeking nuclear weapons.