Nearing the one-year anniversary of Osama bin Laden's death in a US attack on Abbotabad, Pakistan, analysts are reflecting on exactly how little the "game-changing" death has actually changed the game.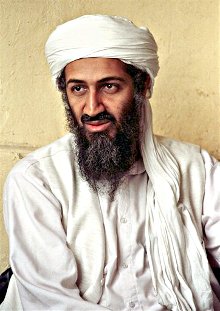 The latest reports on al-Qaeda depict the organization not only as a "major threat," but as a growing one. Analysts say that bin Laden's death, once touted as a near-fatal blow, didn't even seem a significant wound to the organization.
Some of this is a function of the al-Qaeda's organizational style, but it also reflects repeated reports since his killing that in the months leading up to his death the former al-Qaeda head was increasingly isolated, and mostly cut off from day to day operations of the terrorist faction.
Bin Laden's death was largely a symbolic event, but what it symbolizes is changing. What was being touted as a "victory at last" moment is now increasingly an indictment of the overall war strategy, with enormous amounts of effort exerted to execute people long past their relevance and to little end.