It may take quite some time for the UN to ratchet up its ceasefire monitoring mission in Syria, currently involving people, to the 300 agreed to by Syria last week. France isn't planning to wait that long, however, and is already poised to push for a UN war against Syria within the next two weeks.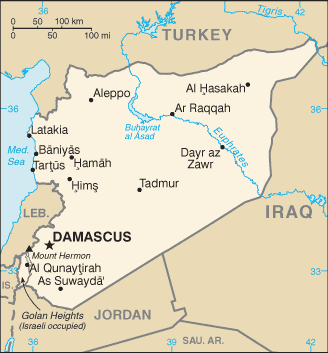 "We cannot allow ourselves to be defied by the current regime," insisted French Foreign Minister Alain Juppe, who expected to put the war to a vote after a May 5 report by Kofi Annan on the "state of the ceasefire."
The report's content will likely be highly politicized, but with a number of UN Security Council members keen to use it as an excuse for war, it is virtually a foregone conclusion that it will be phrased vaguely enough to allow such a vote to proceed.
As for the monitoring team, the UN peacekeeping chief yesterday said that it would take a month to get the first 100 people on the ground. Without the full complement of monitors, a full ceasefire could never be confirmed, and unconfirmed reports of violence will almost certainly be spun as proof that the ceasefire is not working.
In many ways the war vote was the plan all along, with people calling the ceasefire "doomed" and France issuing statements condemning Syria for its failure before it even went into effect two weeks ago. The attitude from the West about the ceasefire has mostly been one of annoyance, irked that the "inevitable" collapse is taking so long and stalling their next effort to start a war.