Speaking today at a law enforcement conference in West Bloomfield, FBI Special Agent Todd Mayberry, the head of "counter-terrorism" operations inside Michigan, insisted that there are no known active Hezbollah training camps in metro Detroit.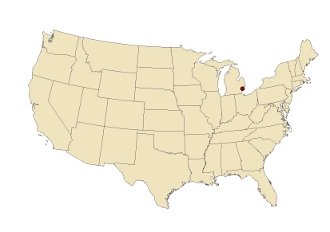 Though there doesn't seem to have been any good reason to imagine this was the case in the first place, a number of hysterical rumor campaigns relating to metro Detroit's significant Lebanese-American minority had many convinced that Hezbollah was around every corner, and had local law enforcement concerned that they could strike if or when Israel decides to attack Iran.
Despite the hysteria, Mayberry said that there is "no specific threat to the Jewish community here in Michigan," but insisted that the number of Michigan Internet users visiting radical websites is "staggering."
When pressed, Mayberry conceded that there was possibly some Hezbollah support among Muslims in metro Detroit, saying that some see them "as freedom fighters and as charitable." Of course Hezbollah does have an active charity wing, but it isn't engaged in any specific fighting at present and is part of the ruling coalition in Lebanon.
Mayberry went on to warn Americans against saying anything positive about Hezbollah in public or private. Saying if you "preach in your mosque or in your home" that Hezbollah is good "you're going to get a case opened."
"Everybody has their opinion… it's a free country up to a point," Mayberry added, saying that the FBI was committed to moving against anyone believed to be supporting Hezbollah.