After nearly a year of negotiations, the US and Afghan governments have announced that they have finalized a first draft of the "Strategic Partnership Agreement," a document aimed to formalize US military roles in the occupation of Afghanistan beyond the end of 2014, and through 2024.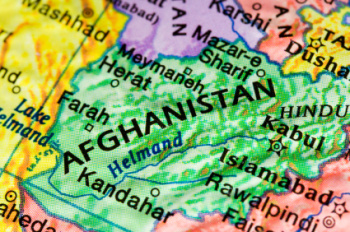 The document was not released to the public, but likely includes what was announced as the official new position on night raids, though US officials have conceded that they don't really intend to abide by this rule.
The other key area of dispute was President Hamid Karzai's demand for the document to oblige the US to pay the Afghan government a minimum of $2 billion annually. There was no indication whether this ended up being included in the draft.
Exactly how close the agreement is to finalization isn't clear either. A statement from Karzai's office claimed it was "ready for signature" but the Obama Administration would only term it "close to complete." The draft will have to be approved by Afghan parliament, but as with the Iraqi Status of Forces Agreement the US Congress is unlikely ever to discuss it.