The Iranian Air Force has recovered operations data from the downed RQ-170 Sentinel drone that crashed in eastern Iran in early December, according to officials, and provided some of the details of the Sentinel's service history, including maintenance schedules to prove the point. The drone apparently also flew over Osama bin Laden's house in Abbotabad, Pakistan at some point.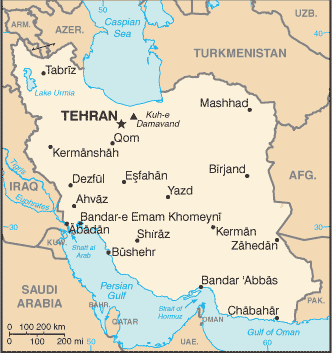 The recovery of the data opens up the possibility of Iran acquiring operation codes and other sensitive information during the reverse engineering process, and could compromise other drones used against Iran in the future.
However the real goal of their study of the drone, according to Gen. Amir Ali Hajzadeh, is to fully reverse engineer the design and to create their own "copies" of it. He claimed that scientists have "full understanding" of the components.
US officials dismissed the claims as "bluster," saying they didn't believe Iran had the capability of recreating the drone, one of the most advanced in America's fleet. Images showing that the existing drone was virtually undamaged when it was downed, apparently by Iranian countermeasures, suggest quite a bit of proprietary information could well be culled from it.