Sudan's Ambassador to Kenya Kamal Islamli Saeed says that his government is determined to regain control over the disputed Heglig oil fields, and that no cost will deter it from the "liberation" of the field from the rival south.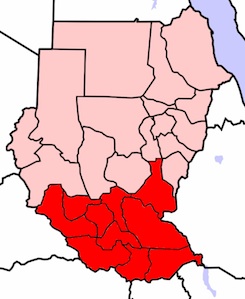 South Sudan occupied Heglig a week ago today, apparently attempting to end the ongoing dispute over ownership and revenue sharing with a de facto military occupation, and saying that its troops would keep it under direct control.
Since then, Sudan has mobilized its military for a full scale war, and South Sudanese troops raided several border regions. They have also bombed the area around the oilfields repeatedly.
UN Human Rights Chief Navi Pillay urged a halt to violence on both sides, and called on the south to withdraw its troops from the disputed region. At this point such comments seem "after the fact" and both sides seem to be determined to move on to a full scale war.