Yesterday's statement from the Pakistani parliament has not changed anything, according to Obama Administration officials, who insist that drone strikes against Pakistan's tribal area will continue over any objections. They also addressed reports that the reduction in attacks in recent weeks was an effort to placate Pakistan, insisting that the strikes proved how successful the assassination campaign has been, and that it has sent everyone into hiding.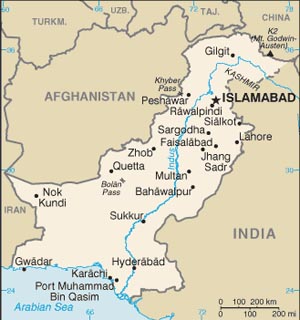 Pakistan's statement demanded an "immediate cessation of drone attacks inside the territorial borders of Pakistan" and ruled out any NATO operations across border for any reason.
The statement is the latest in a long line of moves by Pakistan to redefine its relationship with the increasingly unpopular US, which has picked up pace since the November 26 US attack on Pakistani army posts, which killed 24 soldiers.
Officials say that the White House is "considering" apologizing for killing the Pakistani troops, but the sheer fact that it is only being considered several months after the fact, and then only because they are hoping to secure supply routes into occupied Afghanistan, is a big part of why relations with the US are a losing issue in Pakistan.