Israel's pledge to stop "provocateurs" from entering for weekend flytilla protests appears to have picked up considerably, with reports that several European airlines, including Lufthansa, are cancelling the tickets of "suspected" protesters.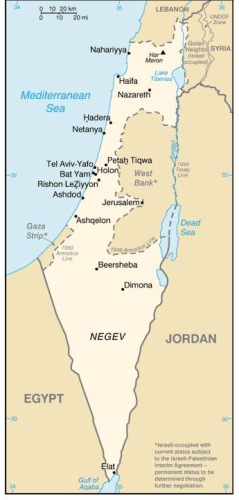 The move came after the Israeli Interior Ministry sent a list of "possible activists" demanding that the airlines cancel all the tickets of everyone on the list. The ministry said they'd send further lists as they find more names.
Exactly how the "blacklists" are being created is unclear, but Shin Bet was conducting long interrogations of Israelis suspects of being involved in the planned protests, including members of leftist groups protesting against the West Bank wall.
Already there have been reports that at least two people who had nothing to do with the protests and were just going to Israel on vacation had their tickets canceled by airlines because they ended up on the blacklist. A number of protesters intend to show up at airports despite the bannings.