With the P5+1 talks set to begin this weekend, the Obama Administration is already looking to their inevitable failure, and threatening more sanctions against Iran as soon as the talks end. White House officials confirmed that Obama and French President Nicolas Sarkozy discussed new sanctions in their conversation today.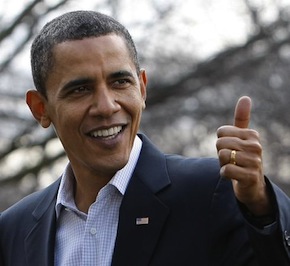 The comments are the latest in a series of mostly negative signals from the US about the Istanbul talks, and the only indication that the talks are anything but an excuse for more sanctions is one unconfirmed report that Obama sent a secret message to Iran by way of Turkey hinting at an openness to "compromise" and allow Iran to retain some portions of its civilian nuclear program.
Even if true, the latest reports do not look promising, with new reports today that the US and Israel have negotiated an "understanding" that demanding Iran close the Fordow facility in Qom is a red line issue.
The underground Fordow is probably the least convenient facility for Israel to attack, and its closure has been repeatedly demanded by the West. Iran has noted that the only reason it built Fordow in such a position is because Israel is constantly threatening to attack.