A new statement from the Yemeni Interior Ministry is claiming a major increase in casualties in the ongoing fighting along the border between the Abyan and Lahj Provinces, saying that "more than 100 al-Qaeda fighters" have been killed in the past two days.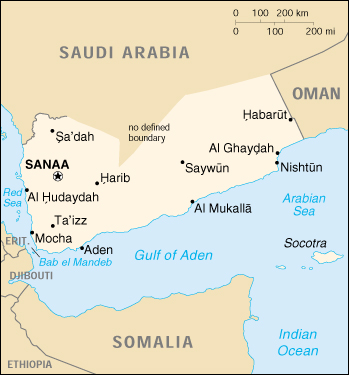 Though the statement is light on details, indicating only that the fighters are struggling to regroup near the sea, this would seem to be deaths above and beyond the 43 "suspects" the military reported slain on Monday and Tuesday. It should also be noted that while the Interior Ministry terms the slain "al-Qaeda," the ongoing conflict in the region is actually with the Ansar al-Sharia.
The Ansar al-Sharia were the ones who took credit for the initial fighting in the area, launching an attack on a military checkpoint along the border, an attack which left 28 soldiers and 13 militants killed. The Ansar al-Sharia later publicly executed 15 additional soldiers captured in the fight.
The claim of more than 100 militants killed is one of the largest since the Yemeni military began fighting in the region in June of 2011, but early last month the militants killed 185 soldiers in an attack on an Abyan military base, suggesting the battle is getting increasingly bloody.
The Interior Ministry's statement made no mention of any US role in the past two days of fighting. The military's statement on Tuesday included a claim of unspecified US "help" in those attacks.