Syrian troops have reportedly retaken the rebel-held town of Saraqeb, a strategically valuable town along the highway connecting the capital city of Damascus and Syria's largest city, Aleppo.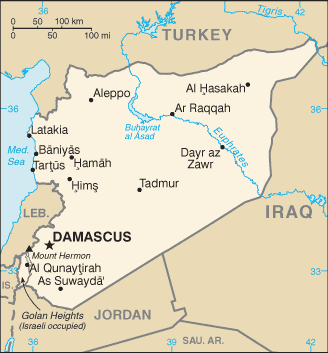 The town is the latest in a string of losses for rebel fighters, who have seen considerable gains evaporate since the beginning of the month, with the Free Syrian Army (FSA) blaming a persistent ammunition shortage.
The latest fighting comes as UN special envoy to Syria Kofi Annan tries to arrange peace talks between the rebels and the regime. The Assad government agreed to such talks yesterday, but so far don't appear to have any sort of partner.
The Syrian National Council (SNC), the putative leader of the rebel movement, has claimed today that "all but one" rebel faction has agreed to unite under their banner. The SNC doesn't seem likely to do anything even if this is true. Some of their leaders have rejected the idea of talks on general principle, while others have simply expressed "skepticism" at the talks.