With the US desperate ot come to some sort of agreement that would reopen the borders to occupied Afghanistan, officials in the Obama Administration are claiming that the White House offered to make some concessions in the ongoing drone war against the Pakistani tribal areas, but the offer was spurned by Pakistan's government.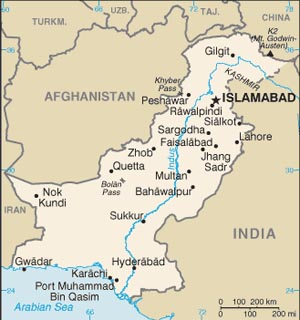 The offer, which was forwarded by Gen. David Petraeus in January, involved limits on the types of strikes, and a promise not to automatically attack random groups of armed men in North and South Waziristan. They also offered to provide "advanced notice" to the ISI about attacks.
ISI Chief Lt. Gen. Ahmed Shuja Pasha's stance at the time was in keeping with the civilian government's recent statements, that US strikes are no longer considered acceptable under any circumstances.
The reported offer of concessions is new, but it is in keeping with some of the previous reports, which say that President Obama ordered the strikes restarted despite Pakistani objections about it.