In a statement delivered today regarding his meetings with US special representative Marc Grossman, Pakistani President Asif Ali Zardari expressed support for parliament's recent positions on the Pakistani-US relationship, saying they were a sign of "democracy taking roots in Pakistan."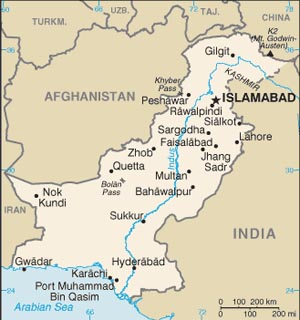 Zardari's statement even went on to directly address the most controversial aspect of US relations, the ongoing US drone strikes against Pakistan's tribal areas. Zardari said that the strikes violated Pakistan's sovereignty and were counterproductive.
While that is hardly an earth-shattering position to take, the parliament's demands were seen by many as a rejection of Zardari's ambivalence about the drone program and they are some of the most serious comments the pro-US leader has made about the matter.
The Zardari government has mostly claimed opposition to the drone strike program, but has also privately supported it a number of times. The US has repeatedly rejected ending the strikes, but with negotiations ongoing to allow the border to reopen to supplies for the NATO occupation of Afghanistan, the demand could be taken more seriously.