A member of the Afghan parliamentary investigation team into last weekend's massacre of civilians, Kandahar MP Naheem Lalai Hameedzai, says that the probe has concluded the massacre was carried out by a team of US soldiers, and not a lone individual.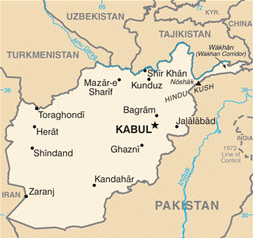 "All the villagers that we talked to said there were 15 to 20 men who had conducted a night raid operation in several areas in the village," Hameedzai said, adding that the targets in the massacre villages were at least four kilometers north and south of the base.
The US has insisted that only one person, Staff Sgt. Robert Bales, wandered off base and committed the entire massacre in a drunken rampage. Bales has been taken out of Afghanistan, and US officials told the team that an agreement with the Karzai government made US soldiers immune to trial inside Afghanistan. Karzai also accused the US of not cooperating with the probe.
The Afghan parliament has responded to the refusal to try Bales in the country by unanimously voting to withdraw from the existing military agreement with the US. Hameedzai says that Karzai has yet to sign he resolution, however.