Former Yemeni President Ali Abdullah Saleh's new "demands" for agreeing to a power transfer deal that he signed months ago may not be his only effort at reclaiming power, as rivals say he  is continuing to operate behind the scenes to undermine a new US-backed ruler, Major General Abd-Rabbu Mansour Hadi.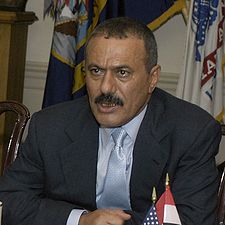 The center of this claim is the devastating defeat in southern Yemen earlier this month, in which a military base was overrun by al-Qaeda fighters and 185 soldiers were killed.
The attack came just days after the general in charge of the region, a staunch Saleh loyalist, was removed from the position. A number of Saleh loyalists were accused in the wake of the attack with cooperating with the attackers.
But the clearest indication was when the military ordered the Yemeni Air Force to evacuate the wounded in the wake of the attack and Mohammed Saleh al-Ahmar, the Air Force chief, flat out refused. Ahmar is Saleh's half brother.