The Taliban's threat of violent retaliation in response to the US massacre over the weekend was followed up quickly with an attack on an Afghan government team at the massacre site.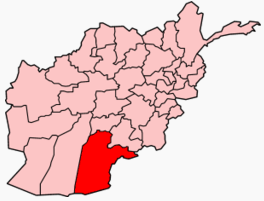 The attack came during a meeting between civilians and the Karzai investigative team, which included two of President Hamid Karzai's brothers. Neither was harmed, but one Afghan soldier was killed in the strike.
Provincial Governor Toryalai Wesa, who was in the village at the time of the attack, said it underscores the ability of the Taliban to continue to attack even places with heightened security.
The US says it continues to hold the staff sergeant, whose name has not been released, over the attack. The soldier killed 16 people, including 11 from one family, and wounded five others. Officials have promised a "thorough investigation," but such promises have been made and broken in the past; the latest is unlikely to defuse anger at the occupation forces.