With the weekend massacre of Afghan civilians bringing yet more anger at the US-led occupation forces, the White House today announced that it will not change any of its policies or objectives related to the conflict.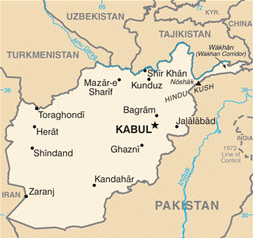 "Our strategic objectives have not changed and they will not change," White House press secretary Jay Carney noted. President Obama likewise gave an interview saying that the killings "underscore" his current strategy of slowly handing over control of parts of the nation to the Karzai regime over the next several years.
Carney's statement went on to cite 9/11, saying that was the "one reason why US forces were sent to Afghanistan." The killings fueled yet more discontent in a nation that was already holding massive anti-US protests in the wake of an organized Quran burning last month.
It will likely add further to US public opposition to the occupation. A poll released yesterday showed strong opposition to the war at this point, and this data came before the massacre.