Witnesses of the massacre carried out by a US Army staff sergeant in the Kandahar Province overnight are providing additional details about the attack, which killed 16 Afghan civilians and left a number of others wounded.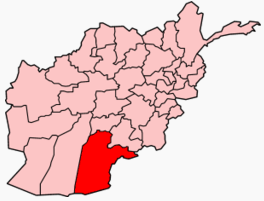 Gunshots began at 2:00 AM, when the soldier shot a barking dog. Rafiullah, one of the survivors of the attack, was shot in the leg when the soldier burst into his family's home. Another, Jan Agha, says that he pretended to be dead when gunshots burst through his window, killing his father. He mother, brother and sister were also killed during the attack.
Jan Agha's story is likely to be a particular focus of the massacre, because he says he believes more than one US soldier entered the house during the attack and "stayed in our house for a while." Several other witness stories also speak of multiple attackers. The US military is insisting there was only one gunman.
NATO has provided next to no information about the killings, with spokesman Brig. Gen. Carsten Jacobson saying "all we know so far is he left the base." He added that an investigation of the "doings" is ongoing.