After the Assad regime's recapture of Homs' Baba Amro neighborhood ushered in a few days of relative calm, Syrian opposition factions claim that the military has launched another series of attacks against other districts in the city, and killed at least 60 people.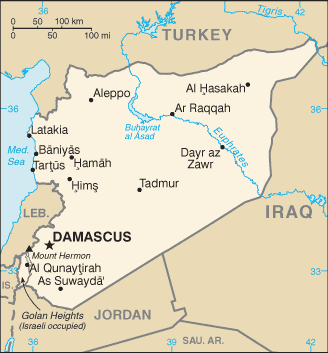 The claim could not be immediately verified and seems odd since the same rebels had spent the past few weeks claiming Baba Amro was their last bastion of control in the city. The rebels also claimed massive anti-regime protests in Daraa and elsewhere around the country.
As has often been the case since Syria's Civil War started, however, the protests are swinging both ways, with the regime reporting major rallies in Damascus to condemn "foreign interference" in the country. So far the extent of international meddling in the conflict is unclear, but is being debated in many countries.
The latest reports of violence come ahead of a planned visit by UN envoy and former Secretary General Kofi Annan, who is pressing for a negotiated settlement. Today, opposition figures loudly condemned Annan, saying "it seems he lives on Mars" and ruling out any negotiation with Assad.