Reuters is reporting today that members of the Karzai government have visited Guantanamo Bay this week, the first step toward a potential transfer for five long-standing Taliban detainees to Qatar.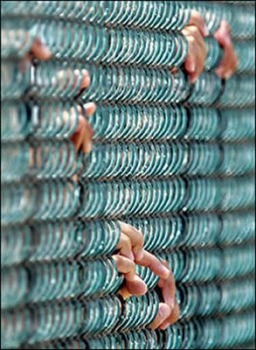 The visit is because the Karzai government has demanded that any prisoner transfer be approved by the prisoners themselves, though the prospect of getting out of the US military brig and into a Qatari prison with at least some conceivable court oversight probably makes this a foregone conclusion.
The transfers are meant as a "confidence building" measure to set the stage for peace talks with the Taliban, which has set up official offices in Qatar. The Taliban has confirmed meeting with the US, but says talks are still at a very preliminary stage.
The transfers have been reported as virtually a done deal for several months, and the Karzai government's intercession seems to be yet another effort to find themselves some sort of role in a negotiating process which they have been virtually cut out of.