Iran's parliamentary elections have dealt what is likely to be a decisive defeat to President Mahmoud Ahmadinejad, with 75% of the seats going to loyalists of Supreme Leader Ali Khamenei.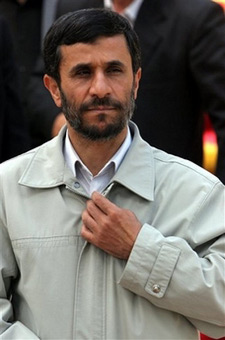 With many reformists spurning the election, it was largely a referendum on the president and his ongoing spat with Ayatollah Khamenei. The overwhelming support for Khamenei's backers at the expense of Ahmadinejad supporters has left little doubt that Ahmadinejad, if he survives at all, will be a de facto lame duck for the rest of his term.
Final results won't be released until Monday, but with over 90 percent of the ballots counted, Ahmadinejad has few supporters left in parliament, even losing his home town of Tehran 19-11.
Though his fiery speeches had once made him a darling of Iranian voters, Ahmadinejad began running afoul of hardline clerics in 2009, and was seen on the brink of impeachment last summer in a dispute with Khamenei over control of cabinet positions.