The Dover Air Force Base scandal continues to grow today, as the Pentagon is now admitting that not only the remains of slain soldiers, but the remains of a number of civilians killed on 9/11 were disposed off in a Virginia landfill.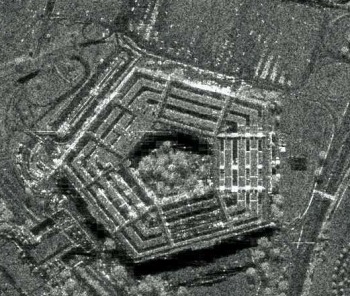 The scandal initial broke late last year, with the revelation that the Air Force had disposed of unclaimed soldiers' remains in the landfill, and later they said records showed at least 274 US soldiers were dumped in this manner.
The new report says that the base cremated "unidentified" remains from the 9/11 attacks and then shipped them off to be dumped by a contractor. Retired Gen. John Abizaid, who was leading the panel that issued the report, declined to offer further details.
The report ended with a conclusion that the personnel at Dover need "more training" about the handling of corpses, and that there should be a general appointed to be in charge to prevent this from happening again. The Air Force has insisted that the dumpings were consistent with policy at the time, and that the policy has been revised since then.