Last month's Supreme Court ruling that long-term surveillance using implanted GPS devices requires a warrant has had a massive impact on FBI policy, according to the bureau's General Council Andrew Weissmann. Weissmann says that the FBI shut down some 3,000 such tracking plots in the wake of the ruling.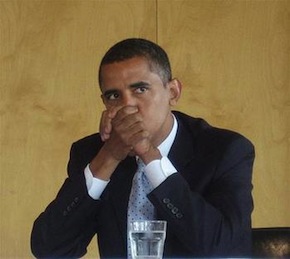 The Supreme Court ruling was criticized by some on the Court, who argued it didn't go far enough in restricting surveillance without warrant. It ruled that installation of a device for long-term surveillance was only legal with a warrant, but did not rule on surveillance with existing GPS devices like cell phones.
The Obama Administration had argued that the government had an absolute power to install devices anywhere it wanted to and track them without any oversight. The FBI revelation suggests this was in far broader use than anyone expected.
Weissmann went on to say that the FBI had serious problems recovering the 3,000 illegally installed trackers, and had been pressing the court to allow them to turn them back on briefly so they could find and recover them. He added that the FBI is trying to anticipate further court rulings based on the Supreme Court justices' apparent belief that individuals have an expectation not to have their movements tracked "even if those movements are in public."