With the European Union's oil embargo against Iran set to begin at the start of July, Iran's Oil Ministry has announced today that it isn't going to wait, and is immediately halting all sales to France and Britain, two of the advocates of the sanctions.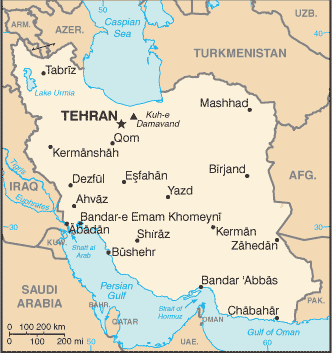 When the EU announced the move, they agreed to let nations keep buying oil from Iran through the end of June while they found new supplies. Iran, however, is reportedly keen to find long-term contracts to replace those soon to be cut sales, and will be selling the oil to new customers instead.
The embargo has already forced higher oil prices in Europe, with Brent North Sea Crude trading at over $120 a barrel nearly $20 over the price in the United States. Iran has increasingly been selling to China and India.
Neither Britain nor France buys a significant amount of Iranian oil. The loss of Iran will mean more for Mediterranean nations like Greece and Spain, and will force them to rely on oil from Libya, provided that the NATO-imposed Libyan regime doesn't collapse in the face of rival militias.