His hunger strike protest has moved into the 62nd day today, and reports say that Palestinian detainee Khader Adnan is wheelchair bound and in increasingly failing health. Doctors say he could die at any moment.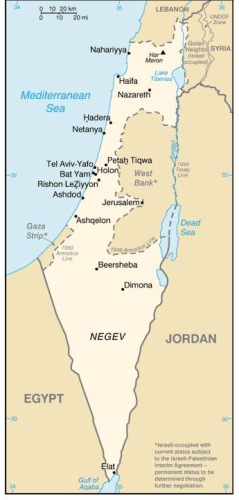 Adnan was captured by Israeli forces on December 17 and ordered into four months of "administrative detention" in a prison. There are no charges against him, nor are any expected, as the Israeli policy does not require any.
There had been hope of Adnan's release this week when the case was brought before a military appeals court. The court ruled that despite the lack of charges and his failing health, he must remain held through May 8.
Israel's military defended the policy, saying that Adnan was captured because he "threatens regional security" and that his ongoing detention is perfectly legal under Israeli law. Israeli law provides for such detentions up to six months, and large numbers of Palestinians are held without charges at any given time.
UN officials have expressed concern about Adnan's health, and called for Israel to take "immediate and effective action to safeguard Mr. Adnan's life."