Adding to the wild speculations about the goings-on in Syria, a defector from the Syrian military has claimed today that the regime is using "nerve gas" against the city of Homs and is preparing to do so elsewhere.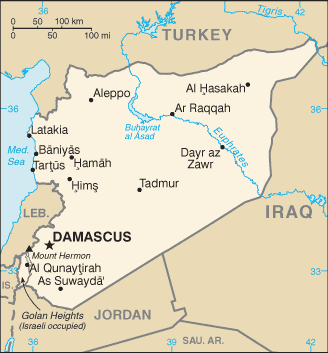 Captain Razek also claimed that Russia was providing Syria with special toxins that could cause massive civilian casualties when used in small quantities, and that Russia and Iran had both deployed "experts" to tell Syria where to gas.
The allegations aren't backed by any actual evidence that any sort of "nerve gas" has been used in Syria, and it isn't clear why Syria, a nation with a significant known chemical weapons arsenal, would have to turn to Russia for weaponry or advice.
Allegations about the use of banned nerve gas against protesters are not new to the Arab Spring. In March, doctors in Yemen said that some victims of the "tear gas" used by Yemeni troops were showing signs of exposure to a banned paralytic. So far there hasn't been any evidence of similar weapons used in Syria, nor has there been the huge spike in deaths that use of actual chemical weapons would be expected to produce.