Alhough the actual participants indicate that the IAEA inspectors' three-day visit to Iran was friendly, Western diplomats are using it another opportunity to loudly condemn the Iranian government, accusing it of stonewalling.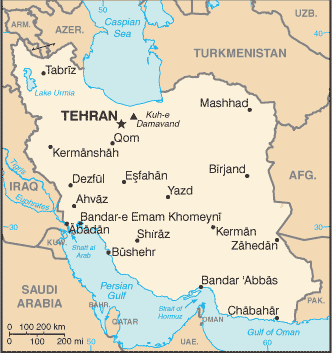 At issue was one of the inspectors broaching the subject of a future visit to the Parchin Complex after Iran made it clear it would allow them unlimited access to any nuclear site in the country. The problem is that Parchin is not a nuclear site but rather a conventional missile site, and Iran apparently did not give a formal answer to the proposal by the time the inspectors left.
Notably, despite great emphasis on the importance of the visit, the IAEA inspectors did not actually visit any sites while in Iran. Instead, they appear to have limited the visit entirely to talks with officials.
Under the Nuclear Non-Proliferation Treaty (NPT), Iran is under no obligation to allow IAEA inspectors to access random military bases, but the nation did permit a "limited access" visit in 2005, which affirmed that no nuclear material was present in Parchin.